Closets Plus has been providing custom organization solutions for the central PA region since 1989. We make every inch of your storage space count by asking you the right questions to determine how you use your storage space. This allows us to customize your storages space to your needs. Our clients are amazed at the amount of storage space they gain once the organizer is installed. We typically double your usable space which provides you with a clutter free organized style of living.
Prices are as low as $250.00 for a small reach-in closet. We provide you with value priced options while maintaining a quality that is guaranteed for life! We use computer-assisted design (CAD) to bring your design to life.
This allows you to approve the design with the confidence that your closet system will meet your needs. Builders – Are your homes dressed for success? With Closet Plus, they will be! Contact us today for partnership opportunities!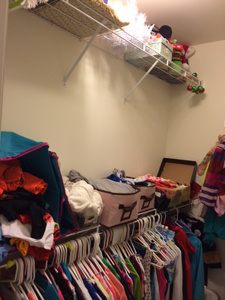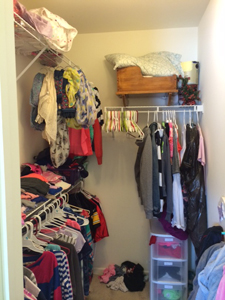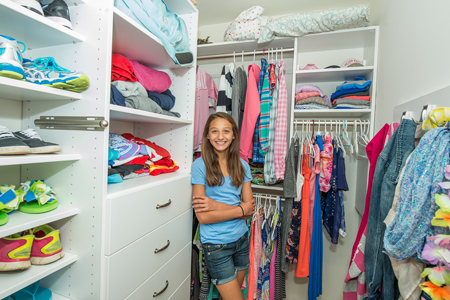 READ ABOUT WHAT OUR CLIENTS ARE SAYING
"I just wanted to send you a quick note, to let you know how much we absolutely love our closet organizers. The quality is amazing, and your design has worked out to really suit our needs. Thanks so much!"
Brent, Selinsgrove
"That looks perfect! My husband and I can't believe what a difference our closets make. It is a pleasure to walk into a nice neat space. We actually can see the clothes we have (LOL), and really, it is a pleasure to SHOW IT OFF!! NO MORE EMBARRASSMENT DEALING WITH UNKEMPT CLOSETS."
Yvonne, Selinsgrovev
"The closets are wonderful! Your company slogan, "Helping you get your life well organized", is perfect. We are so pleased with your product. I have switched from being reluctant of people seeing inside my disorganized closets to showing them off! Our daughter Kristen filled her closet with her clothes and came downstairs and said, "Mom, come see my closet. It looks like a celebrity's." Thanks for your time, efficiency, kindness, and great product."
Cheryl, Danville
"Closets Plus was one of the few vendors during our new home construction process that showed up at the time they were scheduled to and completed the installation in a timely manner. This prompt service along with their attention to detail, cleanliness, and affordability is the reason we are providing this recommendation."
Scott
"This morning Jeff, who owns Closet Plus, showed up promptly at 7:50AM, ready to get started installing the closet systems. He managed to get all of the closets completely installed by shortly after noon! Very impressive! And the closets are very impressive looking, too!"
Bill
"Closets Plus is one of the few subs we have who provides prompt service and removes all of their waste from the jobsite upon completion of their installation process."
Local Builder