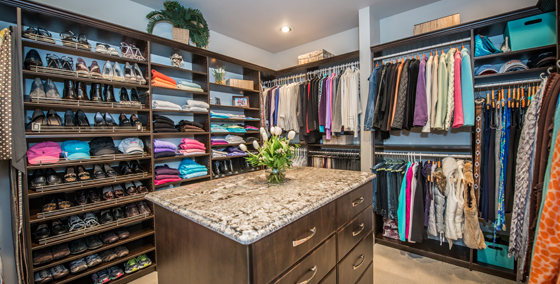 VISIT OUR GALLERY TO VIEW OUR WORK
From simple to custom, Closets Plus has you covered. We offer knowledge based ideas, competitive prices and legendary old fashioned customer service. Please enjoy the gallery below and envision what your closet can become with Closets Plus. We also offer FREE in-home consultations to help you get your life well organized.


Whether you want a basic system to maximize your storage potential, or all of the aesthetically pleasing details available today, we are here to help.
Closets Plus has been delivering organization in Central PA for more than two decades, setting the standard for excellence in premium personal spaces. We have the best trained, most experienced team in the industry. When you work with us, expect nothing short of the best.
Our clients range from 1st time homeowners to corporate executives, local professionals, builders and everyone in between. All of them received high quality, attractive closet and storage solutions, at a great price! GIVE US A CALL TODAY AT 570 244 7225 to discuss your project, and please click through the rest of our web site to see more about what we are doing and what we are about.
Helping you get your Life well Organized!